Calling All Volunteers: Seeking Ambassadors To Help End Domestic Violence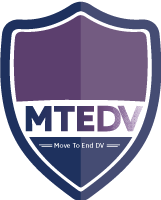 We are excited to announce the launch of our new Ambassador Program! Our Ambassador Program was started with the goal of connecting businesses in every community with local domestic violence shelters, to lower overhead costs and ensure that victims and survivors have access to all the services they need to lead them to safety.  Our ambassadors are advocates whose role will help us reach our goal of inspiring 10,000 businesses worldwide to donate their products or services to help shelters, victims and survivors of domestic violence.

Step one: The Ambassador reaches out to his/her local shelter to find out what products and services they pay for each month that could potentially be donated by a local business.
Step two: The Ambassador takes that wish list and heads out into the community to find a business to pledge to #MoveToEndDV.
Step three: The Ambassador guides the business through a formal domestic violence training, created by the National Coalition Against Domestic Violence.
Step four: Once the business completes the training, the Ambassador connects them to the local shelter and assists in coming to an agreement on the donation of the product or service.
Step five: The Ambassador maintains the relationship and ensures that the shelters receive the products and services that they need on an ongoing basis.
We are seeking enthusiastic volunteers in every community to apply to become an Ambassador and the face of #MoveToEndDV. It's simple:
1.  Visit our website to download your application.
2.  Once completed and sent to info@movetoenddv.org, you'll be vetted by our team and asked to submit a video on "Why You'd Like To Be An Ambassador."
3.  If your video is accepted, we'll set up a brief phone interview to learn a little bit more about you and tell you more about the role of #MoveToEndDV Ambassador.
4.  Once you pass the phone interview, you'll be asked to visit your local Sheriff's department to have a LiveScan background check done.
5. Once the background check clears, you'll be an official Ambassador. You'll receive a Welcome Kit with everything you may need to get the job done.
We urge you to become a member of our movement. Together we can be part of the solution to end domestic violence in our communities. To get involved, please visit our website: www.movetoenddv.org, or email us for an application at info@movetoenddv.org.